Hiring skilled and personable employees who understand customer service and auto repair is crucial.
The latest technology, like a wheel balancing machine and automotive scan tool, can improve efficiency and customer satisfaction.
Clearly explaining the repair process, avoiding overpromising or underdelivering, and offering a comfortable waiting environment are key to building trust.
Providing excellent customer service is essential for a successful auto repair business as it leads to customer loyalty and repeat business.
Running a successful auto repair business requires more than just fixing cars. One of your business's most critical aspects is providing excellent customer service. With so many options available, customers will only choose your business over competitors if they trust you will provide the best service possible. Here are some tips to ensure that your auto repair business offers the highest level of customer service.
1. Hire skilled and personable employees:
The first step to providing great service is to hire the right people. Your auto shop employees should be skilled with cars and have outgoing personalities that make customers feel comfortable. Hiring the right people will go a long way in ensuring your customers keep coming back. Some qualities to look for in potential employees include the ability to work independently, a good attitude, and knowledge of auto repair.
You should also train your employees in customer service and ensure they understand the importance of a great customer experience. They should be knowledgeable about the services offered by your business so that they can answer any customer questions.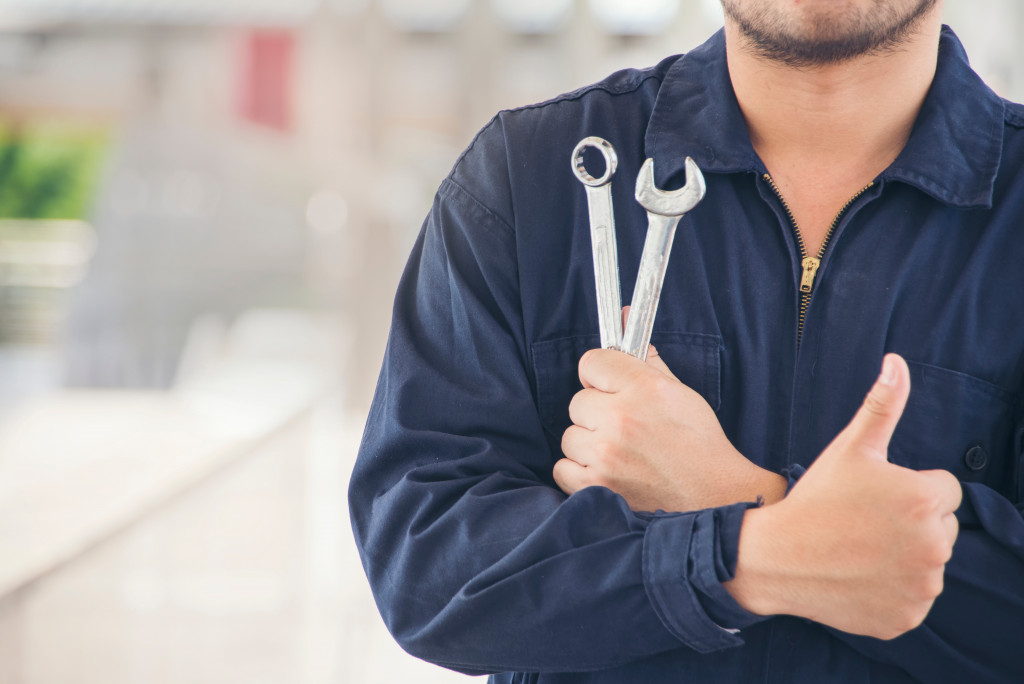 2. Have the latest technology:
Customers will be impressed when they see you have the latest technology to diagnose and fix their cars. This will also help to make repairs faster and more efficient. Investing in the latest technology can be expensive, but it will pay off when customers see the quality of your work. Here are some of the most essential tools you should invest in:
a. Wheel balancing machine
A reliable wheel balancing machine will help ensure that the alignment of your customers' wheels is correct. Most customers won't know the difference, but a good wheel balance will improve ride comfort and vehicle handling.
b. Automotive scan tool
Auto shops need a good quality scan tool to read and diagnose engine codes. Having the right diagnostic equipment in your shop will make it easier to identify and fix problems in a customer's car quickly.
c. Paint mixer
A reliable paint mixer in your shop will help you provide customers with professional-grade auto body repairs. Most mixers have various settings to ensure you can get the perfect paint match for each customer.
d. Brake lathe
Brake lathes are necessary to resurface brake rotors and drums. If they are not resurfaced properly, it can lead to unsafe and inadequate braking. A good quality lathe will ensure that the brakes of your customer's cars are safe and reliable.
3. Clearly explain the repair process to each customer:
It can be overwhelming for non-experts to understand what needs to be done to fix their cars. As the repair expert, you are responsible for explaining the repair process to your customers from start to finish. Communication is key in delivering top-notch service and building trust with your customers. You want to ensure that your customers are educated about the process, understand the cost of each repair, and know when their car will be ready.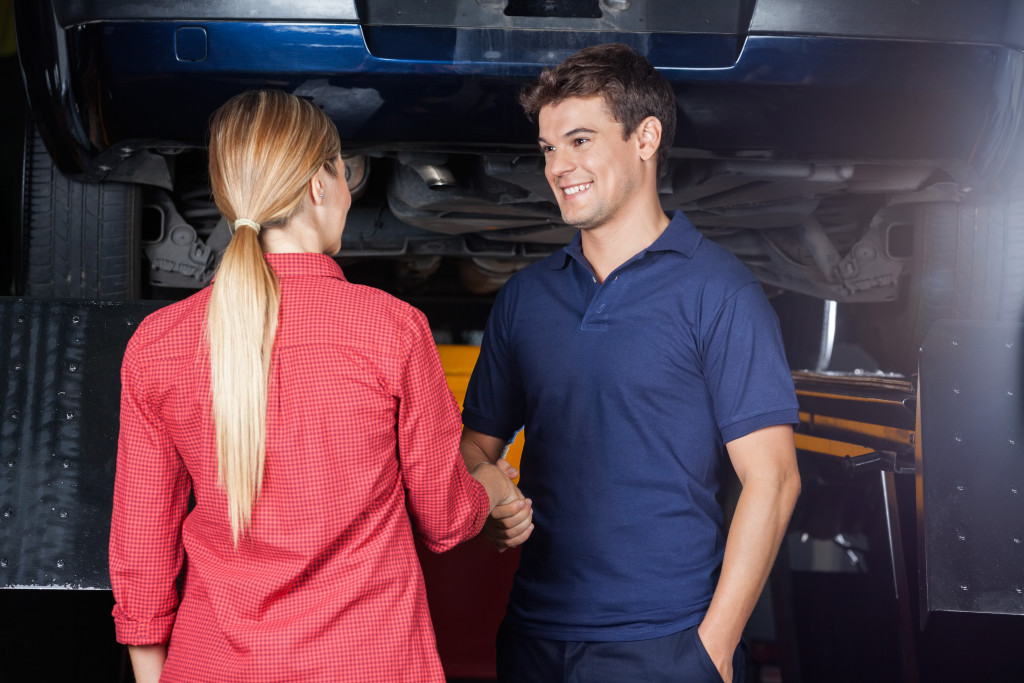 4. Never overpromise or underdeliver:
Don't make promises you can't keep. Be realistic with your customers about the repair turnaround time, and always aim to deliver their cars on or before the promised deadline. If you need extra time or parts, promptly communicate those needs and ensure customers understand you are doing your best to get their car back on the road safely.
Avoid additional costs or delays by having the right parts and tools on hand before starting a job. You should also keep customers updated about the progress of their repairs so they know you are working hard on their vehicles. This will show your customers that you value their time and are dedicated to providing the best service possible.
5. Offer a comfortable waiting environment:
Your customers may have to wait for longer repairs, so offering comfortable seating arrangements, air conditioning, and a friendly environment is essential. Consider adding refreshment stations or digital entertainment to make the waiting experience less daunting. This will help your customers feel relaxed while they wait and show them that you value their comfort.
Providing excellent service is the key to building customer trust, ultimately leading to a successful auto repair business. Hiring good employees, investing in the right technology, and creating a comfortable waiting area are all essential steps to ensure your business will provide outstanding customer service. With these tips, you can ensure that your auto repair shop will be the go-to for customers in need of repairs.