Getting into the custom product industry can be tricky. The competition is tough, and the market is over-saturated. But if you tap into the correct niche, you'll see your business succeed in no time. That's the secret to drawing sales, after all.
So who's the exact niche for custom metal products then? There are different ones, depending on the type of product you'll sell. For one thing, you can target either another business or consumers. You can also sell to both. Custom metal fences, for example, both have commercial and residential purposes.
The type of equipment you'll use can also influence your target market. A laser-etching machine for stainless steel, for instance, is an industrial model, so it will work on commercial steelworks. Smaller-scale equipment, on the other hand, may work well on customized consumer products, like tumblers.
That said, let's name some common types and uses for custom metal products to help you get started in the business:
1. Promotional Products
Beginners in the business can start by producing promotional products. Promotional products are items companies can give away as a reward for a particular purchase or as gifts to clients and participants of an event. They help boost brand awareness, encourage customer loyalty, and generate leads.
Metal promotional products include beverage flasks and tumblers. Some companies may go for fancier ones, like a fountain pen. Your services will be essential to startups and established companies alike. Increasing brand awareness is a constant marketing strategy of both companies, so they'll always give away promotional products at any chance.
2. Custom Residential Mailbox
Metal mailboxes will always be a classic feature in American yards. It's essential in boosting curb appeal and making homes easier to locate. However, most homeowners choose a generic mailbox. They see the item as a functional feature more than an aesthetic one.
While a mailbox is indeed functional, it can add character to a home, too. Depending on the type of metal used, a mailbox can hint at the overall theme. For example, a brass mailbox can signify a country or period home. A black mailbox can indicate a traditional abode. And a stainless steel one definitely means contemporary.
If the mailbox is custom-made, it can also give a glimpse of the owner's personality. However, it turns out that there's a reason many people don't opt for them.
A mailbox has to blend in with the neighbors' mailboxes. It's a rule of thumb (and sometimes an official rule) in many residential communities. Hence, if you'd offer custom residential mailboxes, ensure that your location is close to residential communities where it is allowed.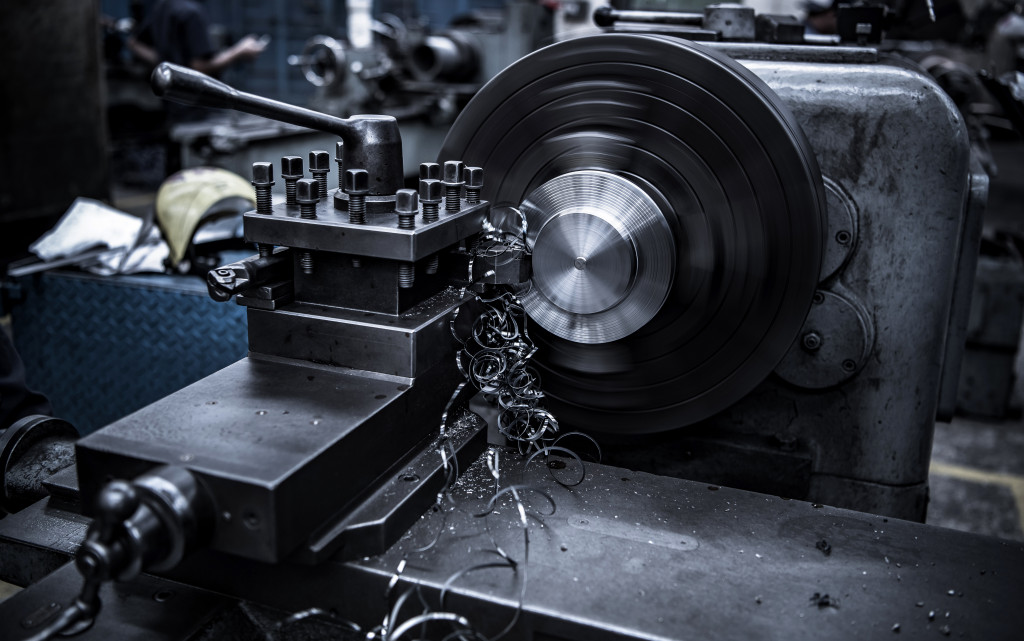 3. Custom Gates and Fences
Like mailboxes, gates and fences are also important for boosting curb appeal. Not to mention security. However, unlike mailboxes and promotional products, it requires different equipment, not just an etching machine. If you engrave a company name or a property owner's last name on the surface of the fence, though, the etching machine might work. The machine can also etch on metal shutters.
If you'd rather customize gates and fences from the ground up, then you'd most likely work with wrought iron. It's a popular material for residential and garden gates and fences. Your products and services will be essential to people selling their homes or boosting their value. Event venues, especially open-air ones, can also find your business useful.
4. Movie and Bookish Merchandise
Fans of movies and literature — particularly in the fantasy genre — will patronize your business if you sell high-quality merchandise. It doesn't have to be licensed; many retailers sell knock-offs or "unofficial" merchandise for popular fandoms. Besides, not all movies and books have official merchandise.
Examples of popular fan merchandise include key chains, pendant necklaces, and daggers. You can etch an iconic line from the movie or book on the metal's surface. Daggers, in particular, should have intricate details on the hilt, too. You'd need a machine for leather or plastic etching for that. Custom daggers are especially popular among bookish merchandise collectors. They like to showcase them on their Instagram pages.
Video game fans will also love fan merchandise. Basically, fan merchandise is crucial in the film, literature, and video game industry because they provide a more immersive experience for fans. Some merchandise items might not be official, but authors, film producers, or creators encourage them nonetheless because it increases the excitement for a particular book, movie, or game. It's an ingenious marketing strategy.
These custom metal products will always have a demand, even during the pandemic. Focus on any of these as you start your custom steelworks business and expect to find success.