Home services businesses are becoming increasingly popular due to convenience and flexibility.
The global home services market is expected to grow at a CAGR of 18.4% from 2021 to 2028.
Cleaning, maintenance and repairs, pool maintenance, and renovation projects are profitable ventures.
Cleaning services include essential home, deep, move-in/out, and specialty cleaning.
Home maintenance and repair services like plumbing, electrical and appliance repairs, and pool maintenance can provide homeowners with regular maintenance.
Home services have become an increasingly popular business model in recent years, and for a good reason. With the rise of the gig economy and on-demand services, home services businesses have thrived, leading to significant profits for entrepreneurs.
Home services can be a successful business model because they cater to the growing demand for convenience. Busy lifestyles, long work hours, and the desire for more free time have all contributed to the need for services that can be delivered to your doorstep. Home services businesses, such as home cleaning, lawn care, and handyperson services, offer the convenience and flexibility that today's busy consumers crave.
According to a report by Grand View Research, the global home services market size was valued at $400.2 billion in 2020 and is expected to grow at a compound annual growth rate (CAGR) of 18.4% from 2021 to 2028. This significant growth can be attributed to the increasing demand for on-demand services and the rise of the gig economy.
However, you might not know where to begin. Fortunately, these areas might contain your profitable ventures.
Cleaning Services
Many homeowners struggle with cleaning their homes due to busy schedules or not having the necessary skills or equipment. Maintaining a clean home may seem daunting, especially when balancing work, family, and other responsibilities.
However, neglecting to keep your home clean can lead to a buildup of dust, allergens, and other harmful particles, putting your and your family's health at risk. Additionally, a messy home can cause stress and anxiety and even affect your productivity levels.
Luckily, there are various cleaning services that you can provide to help homeowners maintain a clean and healthy living space. Here are four subheadings to help you determine what cleaning services you can offer:
Basic Home Cleaning Services
These services may include dusting, vacuuming, mopping, and wiping down surfaces such as countertops, tables, and appliances. These services are essential for maintaining a clean home and ensuring the living space is hygienic.
Deep Cleaning Services
Deep cleaning services can involve more intensive cleaning, such as scrubbing bathrooms and kitchens, cleaning hard-to-reach areas, and tackling accumulated clutter. A deep cleaning service can help homeowners maintain high cleanliness in their homes, which is especially useful for those with busy schedules.
Move-In/Out Cleaning Services
Moving can be stressful, and deep cleaning your old or new home can add to the burden. Offer move-in/out cleaning services to help homeowners make their relocation more manageable. These services can ensure that the house is thoroughly cleaned before or after moving out, making the transition smoother and more comfortable.
Specialty Cleaning Services
You can offer specialized cleaning services like windows, carpets, or upholstery, depending on your expertise. Specialty cleaning services can set you apart and attract a more diverse clientele.
Maintenance and Repairs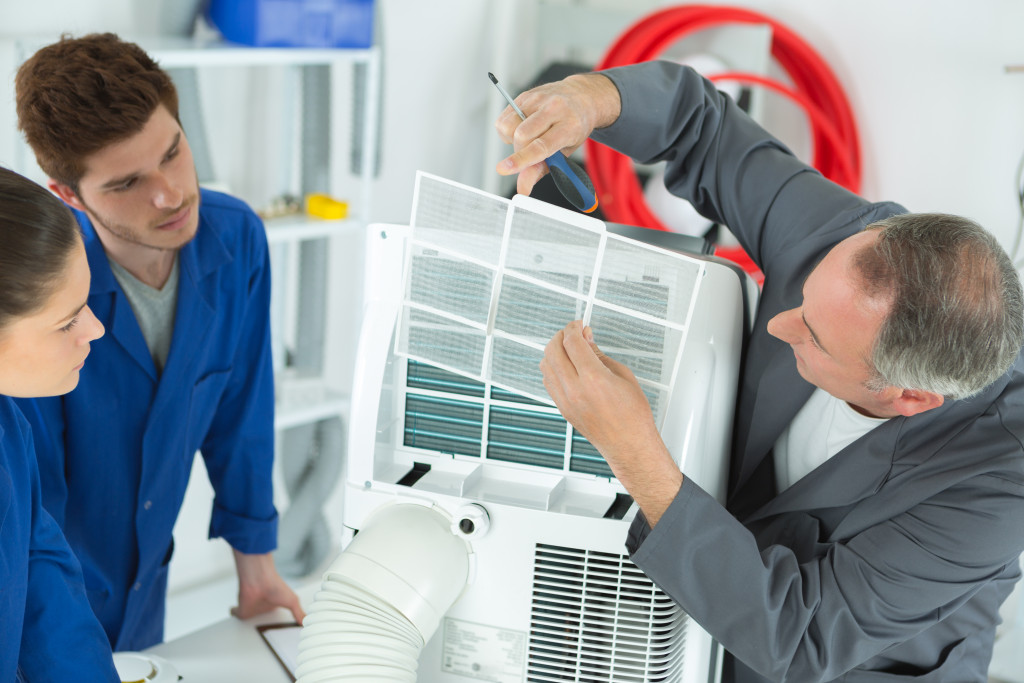 Home maintenance and repairs can be daunting for homeowners, especially those without the necessary skills or experience. Neglecting regular home maintenance can lead to significant issues such as water damage, electrical faults, and other structural problems, which can be expensive and dangerous.
Fortunately, there are various home maintenance and repair services that you can provide to help homeowners keep their homes in good condition. Here are a few examples of such services:
Plumbing Services
Plumbing is an essential aspect of a functional house, and homeowners often require maintenance and repair services for their plumbing systems. You can offer services such as fixing leaky pipes and faucets, unclogging drains, and installing new plumbing fixtures such as toilets and sinks.
Electrical Services
Electrical faults can be dangerous if not handled properly, and homeowners often require professional assistance fixing them. You can offer electrical services such as wiring and rewiring, fixing circuit breakers, and installing new electrical appliances.
Appliance Repair Services
Home appliances such as refrigerators, washing machines, and dishwashers are critical for daily home activities, and their malfunctioning can lead to disruptions in the homeowner's routine. You can offer appliance repair services to fix common problems and issues with these appliances and ensure they function correctly.
Pool Maintenance Services
Owning a pool can be great, but it requires regular maintenance to keep it in good condition. You can offer pool maintenance services such as cleaning the pool, checking chlorine levels, and installing new pumps or filters for your clients with swimming pools.
Pool maintenance in pH level services can also be offered to ensure the water in the pool is safe for swimming. Health issues can arise from swimming in polluted waters, so maintaining the pH level is essential for safety and comfort.
Renovation Projects
Homeowners want to make their living spaces more beautiful and comfortable. This often involves renovation projects such as painting, wallpapering, installing new flooring, and building decks or patios. You can offer these services to your clients to help them create the perfect home.
Of course, renovation projects will vary depending on the client's needs and budget, but you can offer various services to meet any requirements. Ensure you have the tools, equipment, and licenses required for these projects to ensure a successful outcome.
Final Thoughts
Home services businesses can be lucrative ventures for entrepreneurs. With the rise of the gig economy and on-demand services, home services have become increasingly popular as they offer convenience and flexibility to busy consumers. As long as you are willing to put in the effort, running a successful home service business is well within reach.