Confidence is one of the most important traits an entrepreneur can have. It allows you to take risks and gives you the strength to face challenges head-on. In most cases, self-confidence is characterized by a sense of certainty about one's abilities. This inner belief gives entrepreneurs the power to pursue their dreams and achieve success.
Factors that affect your confidence
While confidence is primarily an internal feeling, several external factors can affect your confidence level. Here are some of them:
Physical appearance
Feeling confident will be challenging if you don't feel good about how you look. This is why it's essential to take care of your physical appearance and dress sharp. If you are insecure about a specific thing, particularly your missing teeth, consider a dental implant procedure so you can restore your smile and boost your confidence.
The way you speak
Your words have a significant impact on how confident you sound. Avoid using filler words such as "like," "um," and "just." Instead, use strong words that convey certainty and conviction. When you speak with authority, people will be more likely to believe in you and your vision.
Your posture
Your body language can also affect your confidence levels. If you stand or sit up straight, you will look and feel more confident than if you are slouching. Keep your chin up and avoid crossing your arms, making you appear closed off or unapproachable.
The company you keep
The people you surround yourself with can also impact your confidence. If you are constantly around negative people who make you feel bad about yourself, it will be challenging to maintain a high level of confidence. On the other hand, being around positive and supportive people can help you feel good about yourself and give you the boost you need to pursue your dreams.
Importance of self-confidence for entrepreneurs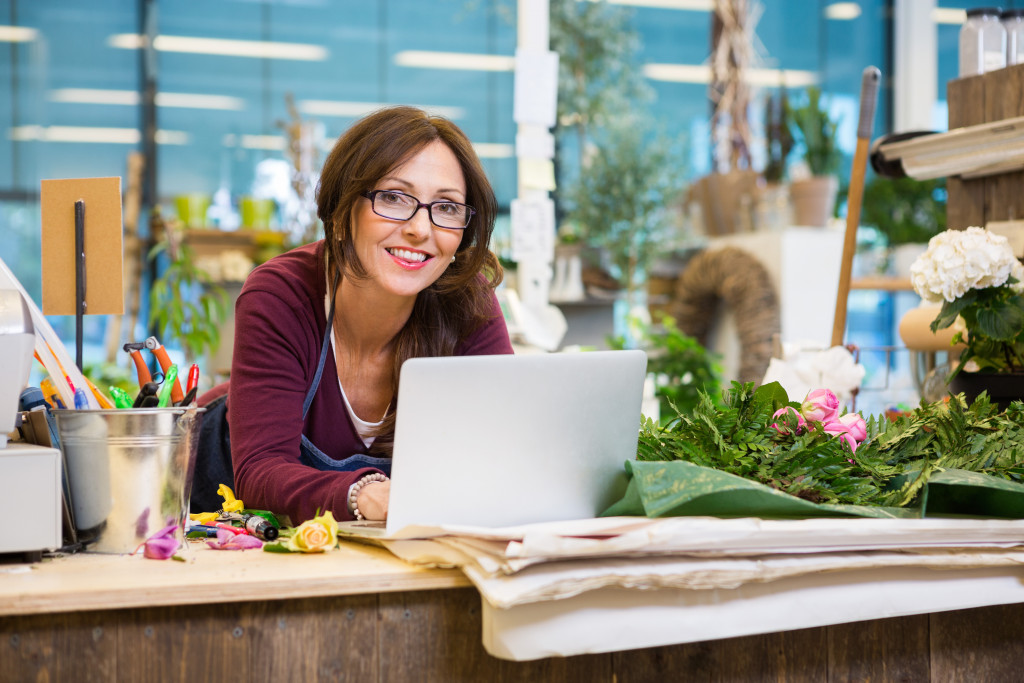 Seasoned business owners will tell you that self-confidence is essential for entrepreneurs. And below are the top reasons why:
Improved efficiency. When you are confident in your abilities, you can work more efficiently and get things done faster. This is because you won't second-guess yourself or waste time doubting your decisions. You will be able to trust your instincts and take decisive action.
Greater success. Confidence also leads to tremendous success. This is because confident entrepreneurs are more likely to take risks and pursue opportunities. They are also more likely to persevere in the face of setbacks and continue working towards their goals.
Better decision-making. Confident entrepreneurs are also better at making decisions. This is because they are not afraid to listen to their gut instincts and make bold decisions. They are not scared of making mistakes and know that failure is a part of the journey to success.
Improved relationships. Confident entrepreneurs also tend to have better relationships. This is because they can communicate effectively and build trust with others. People are also more likely to want to work with them and invest in their businesses.
Boosting your confidence
The good news is that confidence is something that you can work on and improve. If you feel like your confidence levels are low, here are some things you can do to boost them:
Set realistic goals
One of the best ways to boost your confidence is to set realistic goals for yourself. Accomplishing these goals will give you a sense of achievement and help you feel good about yourself.
Challenge yourself
Another way to boost your confidence is to challenge yourself. This can be anything from taking on a new project at work to signing up for a marathon. By pushing yourself out of your comfort zone, you will be able to prove that you are capable of more than you think.
Practice positive self-talk
Another way to boost your confidence is to practice positive self-talk. This means speaking kindly to yourself and reminding yourself of your strengths and accomplishments. When you do this, it will help you silence your inner critic and boost your self-esteem.
Get plenty of rest
It's also important to get plenty of rest. When you are well-rested, you will have more energy and be able to think more clearly. This will help you make better decisions and feel more confident in your abilities.
The bottom line
In conclusion, self-confidence is extremely important for entrepreneurs. It allows them to take risks, pursue opportunities, and persevere in the face of setbacks. It also helps them make better decisions and build better relationships. Make sure you work on improving your confidence levels if you want to be successful in business.