For investors, the old saying "buy low and sell high" is still a pretty good rule of thumb. And real estate—buying property to hold it for sale or rent—is one of the simplest ways to do that. But this isn't your grandfather's market anymore. With prices soaring in many areas, making money on real estate can be tough these days. The key is finding the right investment strategy for you and then sticking with it through thick and thin.
Here are some things to consider before jumping into the game:
Invest only what you can afford to lose
This is extremely important. Many people have lost their homes or had to declare bankruptcy just because they got overextended on a real estate investment.
Investing in real estate is a lot of work, and it takes time to learn the ropes before you can be successful. Unless you're looking for a costly education, you'll probably want to find another line of work first.
Determine how much time you want/need to devote.
Consider investing through a partnership if you're trying to get into real estate but don't have time for the daily grind. If you just want to dabble in real estate, try buying and selling small properties on your own or look into new developments that aren't quite ready for the general public.
Do some research. Investigate the area where you want to buy your property. Just because it's booming now doesn't mean it will still be a good investment in 10 years.
Decide whether buying an existing house or building something new makes more sense
If you already own a house or apartment, selling it and buying another one can be very expensive. You'll have to pay not only the real estate agent's hefty commission but also all your closing costs. And this kind of move might make more sense if you're trying to build wealth fast since you would be starting out with nothing.
On the other hand, if you're not ready to sell your current home but want to invest in real estate, buying a new house or condo from scratch means you can choose exactly where it's located and what upgrades come with it.
Explore different mortgage options for the new home you are buying.
Interest rates are at record lows, so you might be able to get a home equity line of credit (HELOC) or another loan at an incredibly low interest rate that could help you buy your new property. If the housing market tanks, you'll still have the equity in your current house to use as collateral.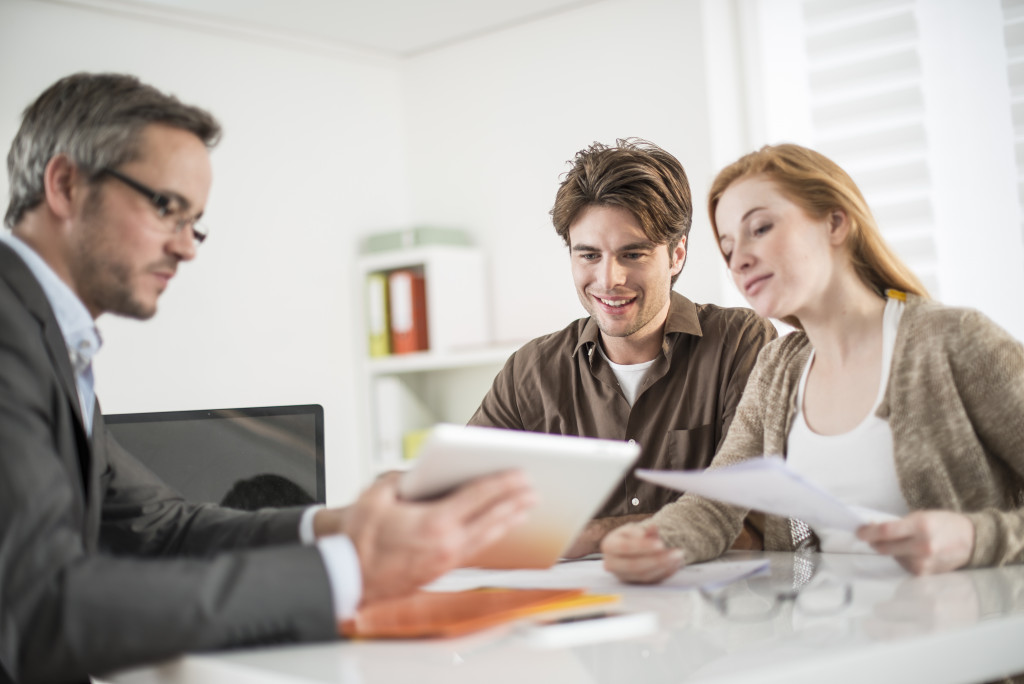 Look for opportunities to buy properties directly from the developer
Some developers have a tough time selling their entire inventory before they have to start building. If you find one of them, you might be able to get a great deal on a new house right off the bat. Plus, new homes come with warranties against defects, so you won't have to worry about problems later on.
Identify the best neighborhoods
You'll have to do a lot of research before you start buying. The types of deals that are available right now won't last forever, so learn what you can about the market and the properties you're interested in.
Find out how much similar homes are selling for in different neighborhoods. You might find that your "great deal" priced your home at more than the area's market value.
Talk to an accountant about ways to finance your property and get all of your documents in order before you officially close on a deal. You need to know how much money you have for closing costs and down payments, what kind of interest rate you will be paying, what type of appraisal will be done on your new home, and when the closing will occur.
Your financial situation will determine what kind of real estate deals you can deal with. If you're in a position to take out a loan, you might want to consider investing in raw land and waiting for it to increase in value before selling it.
Investing in raw land can be risky because there are no guarantees that you will ever sell it. You might have to wait for years before the neighborhood develops and homes increase in value.
Organize your investment strategy
There is always money to be made in real estate, but you'll need patience, time, and cash to create long-term wealth.
If you want to buy an existing home, consider multi-unit properties like duplexes or fourplexes—they can be slower than single-family homes to sell. Still, they can also offer more stable returns on your investment.
There's no doubt that the real estate market is an excellent source of wealth. Whether you're buying raw land, building from scratch, or purchasing an existing home, investing in real estate can help you have a comfortable retirement. The key to success is being patient and making smart investments that will pay long-term dividends.