Almost all properties nowadays have a patio. This makes the perfect place for relaxing, and to enjoy the morning and afternoon sunshine and breeze, as well as entertain guests. Patios have transformed from basic rooms to some that feature the best décor and furniture beyond your home's four walls.
To protect your decor and furniture and protect it from weather elements, a patio roofing is essential. This does not mean a merely functional roof. Insulated roof panels for Brisbane homes are all the rage nowadays.
This is because they boost the comfort of your outdoor space and will allow the use of temperature-sensitive paints and materials in your patio. There are different designs for the roofing panels to match your property's look. Here are your options.
Gable Roof
This is the standard roofing design for patios. Gable roofs trace the angles of your primary residence since they extend next to your wall. They quickly shed snow and water, give you more vertical space in your patio and will allow optimal ventilation.
Their simple pitched design also makes them easy and fast to build. Gable patio roofs are, however, not the ideal choice in places with extreme weather conditions like hurricanes and high winds since they can be easily blown away.
Moreover, their frames should be well constructed and have adequate support to avert their collapse.
Dome Roof
Dome roofs are polygonal and have an inverted bowl shape. These roofs have a contemporary design that gives your home a modern look. They are hence ideal for people who want to make their patios a feature area of their outdoors.
They are unfortunately complex to construct and might thus be expensive. Some of the material options for dome patio roof include glass, metal, and shingles.
Flat Roofs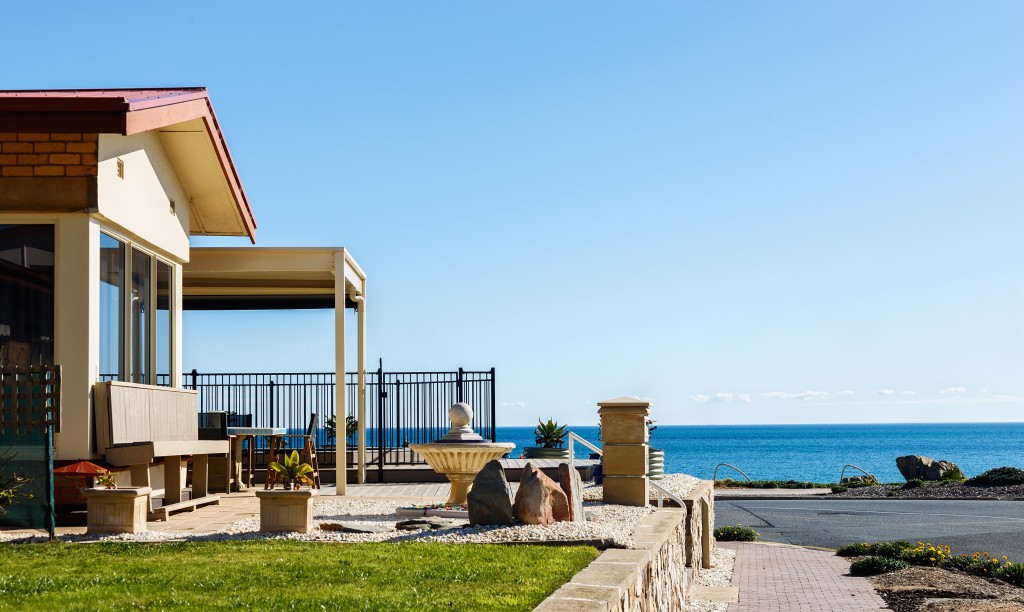 These resemble a roof extension of your home on the walls though they often have a twist in their design. Flat roofs are among the simplest to construct and require minimal construction materials. More often than not, glass and wood are the materials used for flat patio roofs to allow maximum sunlight.
They generally match properties with high roof heights. They also allow the inclusion of plants on the roof to transform them into green roofs. These roofs are however prone to water leakage and will not suffice for places with heavy rain and snow falls.
Hip Roofs
These have four sloping sides and converge at the centre to form a ridge. They are more stable compared to gamble roofs and are ideal for places with high snow and rainfall and strong winds. They are, nonetheless, expensive to build and only suitable for patios that do not share the roof of your home.
For most people, patios are simple, functional additions to their homes that can be constructed in a single afternoon with simple tools. This option might seem inexpensive, but it will only give you a drab-looking patio that will fall apart in a few months and reduce your comfort in the patio.
The above roofs, when professionally installed, are guaranteed to transform your patio from a simple outdoor living and entertaining spot into a design element in your landscape.