When it comes to running a business, there are a lot of factors to consider. One of the most important things to think about is storage. You need to have a place to store your inventory, materials, and equipment. That's where storage units come in. Storage units provide an easy and convenient way to store items for businesses. They are secure, cost-effective, and offer plenty of space to store your business items. Here are four reasons you should get a storage unit for your business. By the end of this article, you'll know that a storage unit is the right choice for your business.
Security
Storage units offer a secure way to store essential items and documents that must be kept safe from theft or damage. They provide the extra security required to protect valuables from intruders and potential damage. Storage units are equipped with sturdy corporate garage doors that can withstand attempts to break in and fire and water-resistant features.
Storage units also have specialized locks and walls to protect items from theft or damage. Most storage facilities also have cameras monitoring the area 24/7 for added security. In addition, most companies offer insurance policies in case of unexpected events making it even safer for business owners.
Cost Effectiveness
Storage units are very affordable, especially when compared to the cost of renting or buying additional commercial property. Renting a storage unit is a cost-effective way to store items for your business without purchasing additional equipment or paying for extra office space. Most storage units are available in different sizes and can be rented month-to-month, making it easy to choose a size and price that fits your budget.
Storage units also come with flexible payment plans, so you can pay weekly or monthly, depending on the duration of your rental. On top of that, no hidden fees or long-term contracts are required when renting a storage unit from a reputable company. This makes it an ideal option for cash-strapped businesses.
Space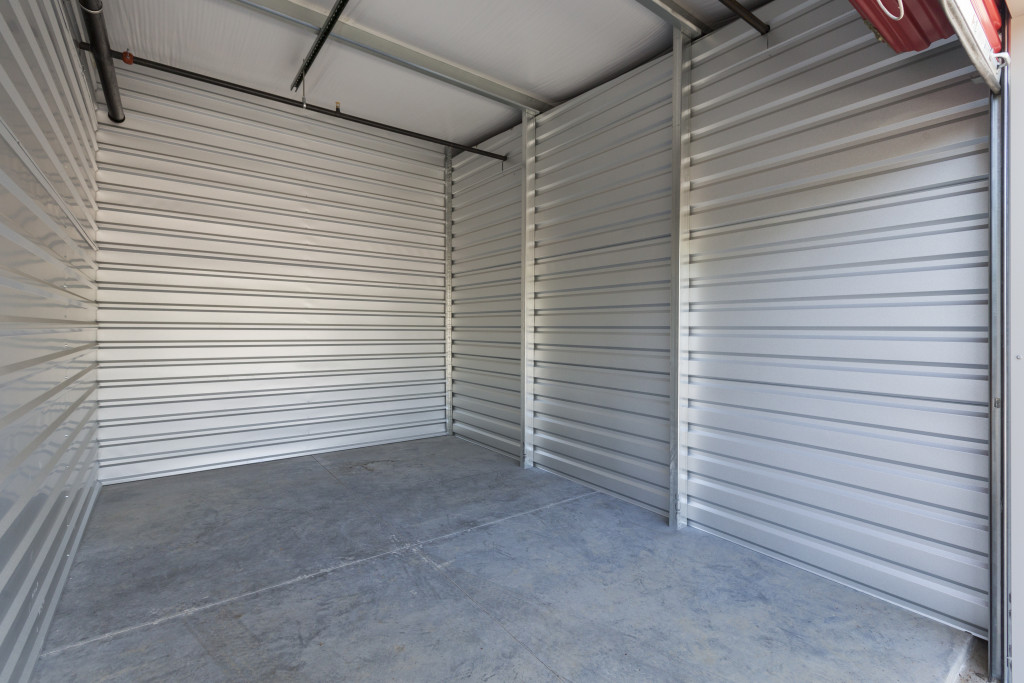 Storage units can provide a lot of extra space for your business, freeing up room in your office or store. You can use them to store materials, inventory, and other items needed for day-to-day operations, so they can save valuable space inside the building. A storage unit is also ideal for securing sensitive documents since most facilities offer 24/7 surveillance and climate control options. Not only will it free up more space in your workplace but having everything close by can save time when looking for specific items. Plus, with all the different sizes available, you'll find one that fits your needs without breaking the bank.
With storage units, you can maximize your business's potential and make the most out of the space you have. It's a great way to ensure that everything is organized and secure while still providing ample room for expansion. Storage units are an invaluable resource for businesses of all sizes that need extra storage solutions. You'll find that they can be used in many ways, making them a cost-effective way to increase the efficiency of your operations.
Convenient Locations
Storage units are often conveniently located near businesses, making them an ideal option for busy entrepreneurs that need extra space. Many storage facilities have locations within a few miles of major cities, so it's easy to find one in proximity to your business. Some companies also offer multiple sites around the country, allowing you to store items no matter where your business is located.
Additionally, many storage units offer 24/7 access and customer service support to ensure that you can always retrieve or drop off items smoothly and securely. This makes it easier for businesses with tight schedules to quickly get the supplies they need without going far out of their way. All in all, convenient locations are one of the biggest reasons businesses should consider storage units.
Final Words
In conclusion, storage units are an excellent asset for businesses of all sizes. Not only are they cost-effective, but they also come with a wide range of security options, such as climate control and surveillance cameras. Plus, with their convenient locations, you can find one near your business without much hassle.
All these factors make storage units an invaluable resource for any business looking to optimize its operations. The bottom line is that storage units offer a lot of benefits for businesses, making them an essential addition to any business's toolkit. If extra space is needed, consider renting a storage unit today and see how it can benefit your business in the long run.