Real estate agencies are always looking for new and innovative ways to market their properties. One of the most popular marketing strategies is content marketing.
Content marketing is a form of marketing that involves the creation and sharing of media, such as video or written content, online to attract customers and prospects to a company's business.
To get you started with it, here are four content marketing tips for 2022: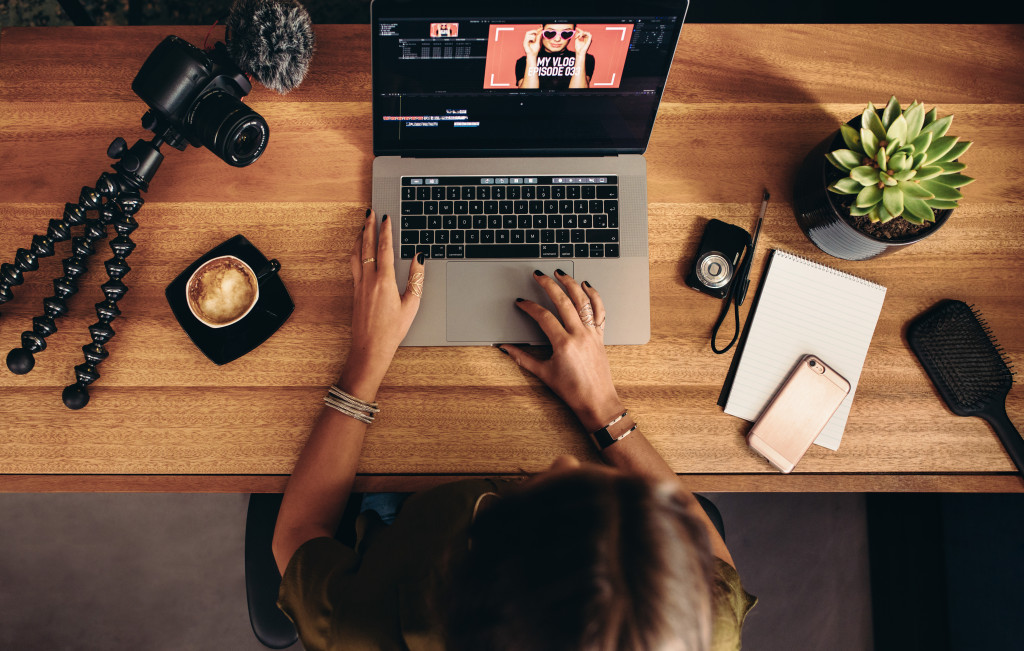 1. Grow Your Business with Video Marketing
Video marketing is a powerful way to connect with potential clients and grow your business. For one, it's easy to digest, and most people are visual learners. This means that videos are a compelling way to communicate your message and help prospects and clients understand your value proposition.
For video marketing, you can use a video to introduce your team and explain what you can offer your clients. You can also film walkthroughs of properties to show potential buyers, make short videos about the neighborhoods in which you work, and film testimonials from happy clients to help attract new business.
Further, you can produce short "commercials" highlighting the unique features of your company and use a webcam to record short videos about team events and announcements.
2. Develop a Blog for Your Real Estate Business
Real estate blogs can be a powerful way to establish your agency as an authority in the industry and keep clients coming back for more.
Use your blog as a way to provide useful information that will appeal to buyers, sellers, and renters alike. Consider publishing one post per day or every other day to begin building your readership.
Successful real estate content marketing is about building relationships with your audience, so be sure to focus on providing valuable information when you write for this platform.
If you'd like to further establish yourself as an expert in your area, consider writing a "Top 5…" list or a regular installment detailing the pros and cons of certain situations.
3. Create a Tight Niche
There are many reasons why it's important to have a niche for your real estate agency.
For starters, having a niche can help you attract more targeted leads. It can also help you better understand the needs of your target market and make it easier to develop content that resonates with them.
Additionally, focusing on a specific niche can help you build a strong brand identity that will set you apart from the competition.
If you're not sure what niche to focus on, here are a few ideas to get you started:
Property types: Are you focusing on luxury homes, apartments, or commercial properties?
Geographic areas: Do you specialize in working with clients in a certain city?
Client types: Do you work primarily with first-time buyers, families, or seniors?
Real estate niches: Are you focusing on selling vacation homes or commercial properties?
Specialized services: Can you help your clients get an FHA loan rather than traditional financing?
Timeframes: Do you work with buyers looking for a new home in the next six months?
Price point: Do you focus on listings that are between $100,000 and $200,000?
Property type: Do you focus on townhomes or condos?
Client needs: Are you looking to work with clients who want to make some renovations?
You can also approach marketing teams that specialize in digital creative services for real estate companies. These professionals can help you refine your target audience and develop strong content strategies that will bring in leads in 2022.
4. Commit to Consistent, Interesting Content on Social Media
Social media is a powerful way for real estate companies to reach new audiences and strengthen existing relationships.
To create successful social media campaigns set up accounts on Facebook, Twitter, LinkedIn, Pinterest, and Instagram. Post regularly to Facebook and Twitter by sharing links to your blog posts and videos.
Use hashtags so you can easily find other people posting about real estate or cities in which you work. This is a great way to start conversations with potential customers and build relationships with influencers in your industry.
Engage your audience by commenting on other people's social media posts, especially if they are related to the cities or property types in which you work. Conduct polls and contests to encourage people to interact with your social media accounts.
Host Twitter chats by asking a series of questions for one hour, answer questions from participants, and highlight experts who answer questions correctly. Start a Facebook Live to share useful information about your niche with your followers.
If you're interested in the latest digital marketing strategies for real estate companies, be sure to follow these four steps. Once you build a strong audience and master your marketing techniques, you'll find it much easier to attract new leads and prospects who will turn into customers and clients down the road.