Upgrade the kitchen by investing in quality cabinetry, countertops, appliances, lighting fixtures, and flooring.
Refresh the bathroom with new fixtures, paint job, and shower/bathtub installation. 
Improve exterior curb appeal with updated siding, windows, landscaping, lawn care services, and roofing repairs/replacement. 
Make sure home systems are up to date, such as plumbing and electrical works. 
Flipping houses can be an exciting way to build your real estate portfolio and turn a profit. However, you need to tread carefully if you want to make the most out of your investment. One of the crucial aspects of house flipping is making the necessary upgrades to increase the property's value and desirability. Here are the top house areas to upgrade before selling to get the best possible return on investment.
The Kitchen
An outdated kitchen can be a significant turnoff for potential buyers. To upgrade a kitchen, consider investing in high-quality cabinetry, countertops, and appliances. Opt for neutral colors or shades that lend a modern, sleek look to the room. Even minor upgrades like a new faucet or drawer pulls can go a long way in transforming the room's appeal. Keep in mind that the kitchen should be the focal point of any house as it's the heart of a home. Here are other things to consider when upgrading your kitchen:
Lighting
Good lighting can do wonders for a kitchen. Invest in good lighting fixtures such as recessed lights, pendant lights, or statement chandeliers to enhance the look and feel of the room. Task lighting under the cabinets can also help to create a more inviting atmosphere while providing adequate illumination. Natural light should also be maximized whenever possible by adding windows or skylights.
Flooring
Old, worn-out flooring can quickly bring down the look of a kitchen. Replacing old linoleum or tile with hardwood, engineered wood, or luxury vinyl plank is an excellent way to upgrade the room and make it more attractive. Select materials that are durable and easy to maintain to ensure longevity and cost-effectiveness.
Appliances
Outdated appliances can be a significant turnoff for potential buyers. Invest in modern, energy-efficient appliances such as refrigerators, stoves, dishwashers, etc., to give the kitchen a more modern vibe. If your budget permits, you may want to consider adding some smart appliance features like voice-controlled lights or temperature control.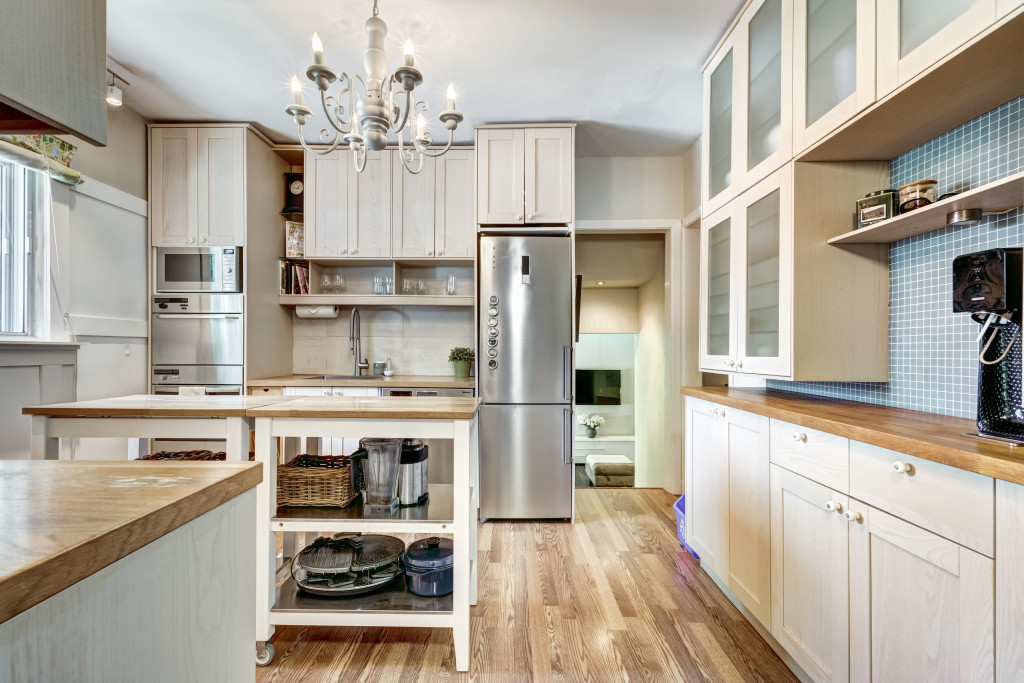 The Bathroom
Bathrooms are also a crucial area that buyers pay attention to, especially the master bathroom. Upgrading the bathroom can be as simple as adding new fixtures and lighting or as extensive as a complete bathroom remodel.
Consider upgrading the vanity, toilet, and showerhead, as well as painting the room with soothing shades or a fresh coat of white paint to create more space. For example, you may want to replace the shower with a modern walk-in shower or add a bathtub for more functionality.
If possible, add a double vanity with plenty of counter space and ample storage. You can put in luxurious features such as heated floors, towel warmers, and motion-activated lighting that will appeal to buyers.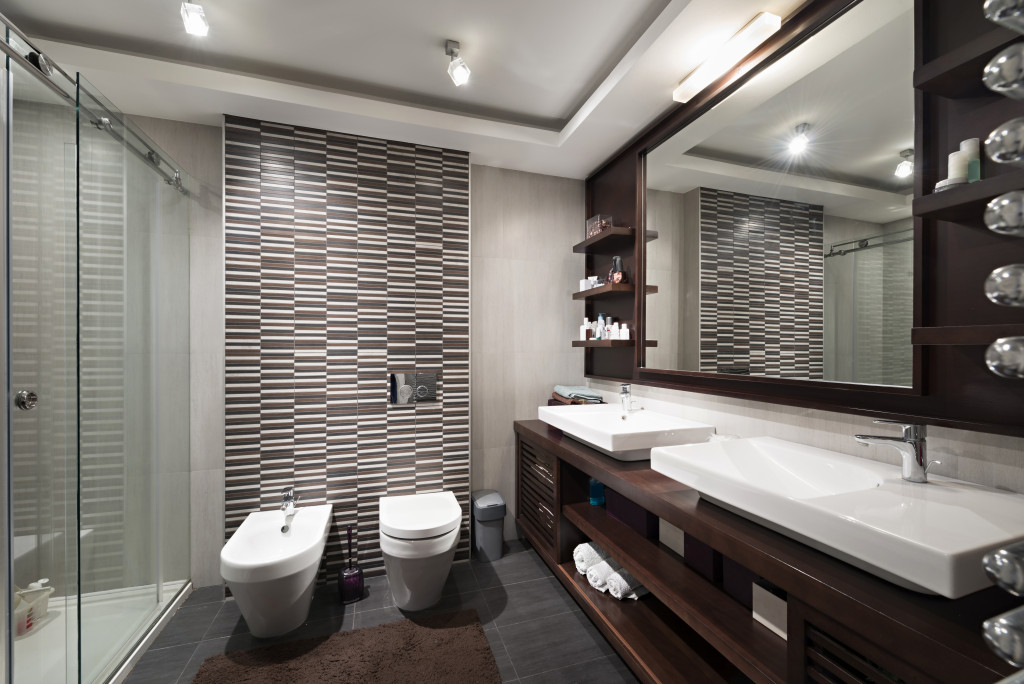 Exteriors
The exterior of any house is the first thing potential buyers will notice, so it's essential to make a good impression. Upgrading the exterior is a great way to increase curb appeal and boost the property's value. Here are areas to focus on in the exteriors of your house:
Landscaping
Creating an eye-catching landscape is a great way to give your house a facelift. Consider adding native plants and trees to the yard or investing in xeriscaping as a more low-maintenance option.
Upgrading the lawn area can also greatly improve the property's curb appeal. Invest in reliable lawn care services like mowing, weeding, fertilizing, and aeration to keep the grass looking lush and green. Adding mulch or stone pathways can also help to brighten up the area and make it more inviting.
Roofing
A damaged or aged roof can be an immediate deal breaker for buyers. Replacing an old roof with a more modern material, such as metal roofing, can instantly increase the value of the property. If you don't want to replace the entire roof, consider repairing any broken tiles or replacing missing shingles to keep the property looking in top shape.
Siding
Invest in new siding to give your house a fresh look. You may want to choose materials like vinyl, brick, or stucco, as they are more durable and weather-resistant than wood siding. As an added bonus, these materials can also help with insulation and energy efficiency.
Flipping a house can be a rewarding and lucrative investment. By making the right upgrades to crucial areas in the house, you can maximize your potential profit while also providing buyers with a desirable and comfortable living space. Upgrading the kitchen, bathroom, flooring, curb appeal, and home systems can transform a drab house into a lush and inviting home that people will be excited to buy. Don't overlook the importance of these upgrades; they can significantly increase your house's value in the market.