In today's fast-paced world, finding ways to save time is more important than ever. That's why there are now several businesses whose primary focus is helping people save time. In this blog post, you'll look at some of the most popular businesses that help people do this.
Grocery Delivery Services
Gone are the days of spending an hour or two at the grocery store every week. Thanks to grocery delivery services like Instacart and Amazon Fresh, you can now have your groceries delivered straight to your door. These services offer a wide range of products, from fresh produce to frozen meals, so you can get everything you need without having to set foot in a store. Best of all, you can typically schedule your delivery for a convenient time, so you don't have to waste any time waiting around for your groceries.
If you're an Amazon Prime member, you have access to one of the largest grocery delivery services in the country. Amazon Fresh offers same-day or next-day delivery on a wide range of groceries, including fresh produce, meat, seafood, dairy, and more. Amazon Fresh has no membership fee—you simply pay a $9.99 delivery fee per order. Plus, your delivery is free if you order $35 or more of groceries!
Instacart is another nationwide grocery delivery service that partners with over 350 retailers in more than 5,500 cities across the United States. With Instacart, you can get your groceries delivered in as little as one hour! Plus, there's no markup on prices—you'll pay the same if you shopped in-store. Delivery fees start at $3.99 for orders under $35 and go up from there. Still, you can also sign up for a monthly membership which starts at $9.99/month and includes free delivery on all orders over $35.
Laundry Delivery Services
Doing laundry is not the most fun chore in the world. But it's a necessary evil, right?
Well, suppose you tried to outsource your laundry. In that case, you'd free up some of your valuable time, and you'll be able to use that extra time to do things you enjoy or get ahead on other tasks on your to-do list. That's just one of the benefits of laundry delivery services.
Another benefit of a service like this is it will also help save money in the long run. Think about laundry detergent, fabric softener, dryer sheets, and other related items. When you use a laundry service, those costs are included in the price per load.
A laundry service can also help you or its customers' clothes to last longer. Professional launderers have the knowledge and experience to properly care for your clothing and also identify and address any potential problems with your clothing before they become bigger issues.
If you're thinking of starting your own service, you might be wondering, what exactly does it take to start a business like this? One of the biggest challenges of starting your own laundry delivery service is managing your time efficiently. Remember, you would be responsible for picking up, washing, and delivering orders yourself (at least at first). This means that you'll need to be very organized and efficient with your time to get everything done in a timely manner.
Another challenge is promoting your business. After all, what good is a delivery service if no one knows about it? One tip for getting this done effectively is to use flyer campaigns and social media marketing. This way, you can reach a wide audience without spending too much money on advertising.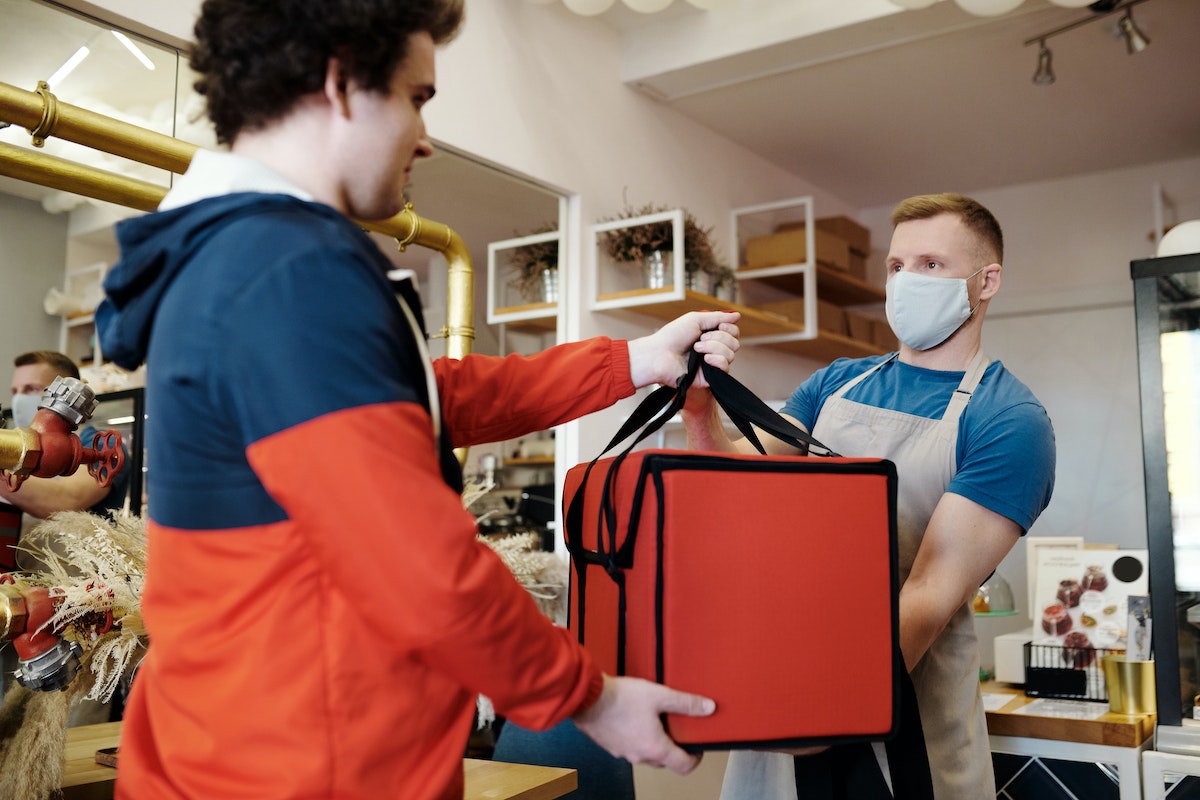 Meal Delivery Services
One of the biggest benefits of using a meal delivery service is that it can help you eat healthier. When you have access to healthy, pre-made meals, it's easy to make good choices for your body. Meal delivery services can help you fight obesity, heart disease, and other diet-related health problems. They can also help you save money on groceries and eating out.
Meal delivery services are also more sustainable than traditional methods of food production and delivery. They produce less food waste because they use fresher ingredients and deliver them directly to your door. Some also generate less pollution because they don't rely on fossil fuels to transport their food. And since they're often local businesses, they support the growth of sustainable economies.
Another major benefit of meal delivery services is that they're incredibly convenient. If you've ever been too tired to cook or didn't have time to go grocery shopping, you know how frustrating it can be to try to find something healthy to eat. With a meal delivery service, you can have healthy, delicious food delivered right to your door without even having to leave your house.
From grocery delivery services to laundry services, there are now a number of ways to outsource the most time-consuming tasks. If you're looking for ways to free up some time in your schedule or to help others with that, then be sure to consider some of these businesses.