Lady Gaga is no stranger to The Academy Awards. She is a three-time nominee and one-time winner for her original song 'Shallow for A Star Is Born', a film she also starred in and got an Oscar acting nomination for.
Now, she is back in the Hollywood spotlight and Oscar predictions list for her latest role as Patrizia Reggiani in the upcoming Ridley Scott film 'House of Gucci'. When the trailer for the film dropped, fans quickly jumped into their fearless predictions that she would win her first acting Oscars. But the film experts are divided and think she will be nominated but not win.
Gucci And Lady Gaga
Guccio Gucci founded his eponymous luxury brand in 1921 — exactly 100 years ago — in Florence, Italy. With their creative marketing campaigns, collaborations with big names and financial planners, pop culture impact, social and environmental initiatives, the company evolved into one of the biggest brands in the fashion industry.
Of course, with some controversies and scandals throughout the years, Gucci's growth became unparalleled. That's where Lady Gaga comes in to play Patrizia Reggiani, the Italian socialite convicted of the murder of her ex-husband Maurizio Gucci, Guccio Gucci's grandson.
Not many people know that Lady Gaga has Italian ancestry from both her parents, despite 13 years of being a superstar and telling everyone her lineage. Her real name is Stefani Germanotta, a very Italian-sounding name. Her larger-than-life persona and her Italian background make her perfect for playing the role. And based on the trailer, she nailed the Italian accent, and she's looking like she's serious about getting back in the Oscars' best actress nominations again.
House Of Gucci
House of Gucci is based on the "shocking true story of the family empire behind the Italian fashion house of Gucci." It looks like the story will focus on the fashion brand's rise and fall and eventual rise to the top again.
Adam Driver, who recently rose to stardom and became a household name, will play Maurizio Gucci, who died at 46 after being shot by a hitman that Patrizia Reggiani allegedly hired. The other A-list and Oscar-recognized actors included in the ensemble cast are Jared Leto, Al Pacino, and Salma Hayek. The cast is looking promising, right?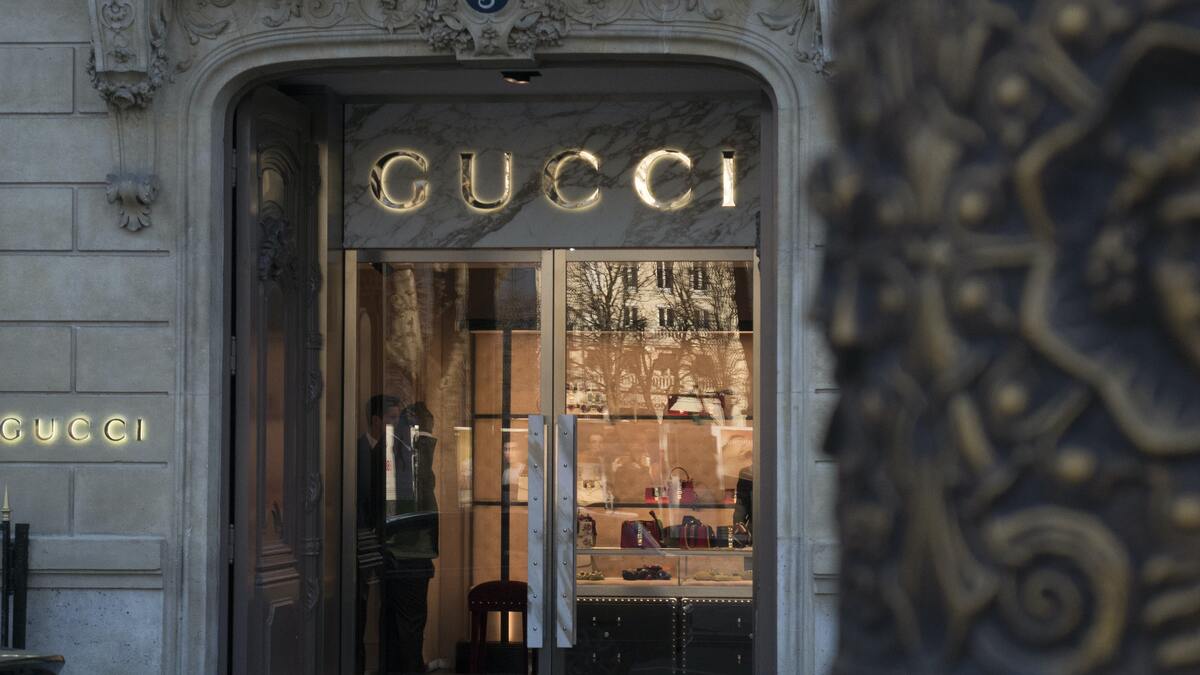 Ridley Scott is the film's director; he is the same filmmaker behind films like Alien, The Martian, and Blade Runner. Although he is widely known for his science fiction films, he's had his hands on directing dramas like Thelma & Louise, Gladiator, and Black Hawk Down, for which he received Oscar nominations as a director. It's looking like the film is bound to receive more than just acting nominations and awards.
Oscar Buzz For Lady Gaga
Before becoming a film actress, Lady Gaga first became popular as a singer and songwriter. With 11 Grammy Awards out of 29 nominations, 16 Guinness World Records, 18 MTV Video Music Awards, Billboard's 2010 Artist of the Year, VH1's 2012 4th Greatest Women in Music, and six studio albums under her belt, she is one of pop music's biggest stars. She has garnered a huge following, especially from the LGBTQ community, because of her out-of-this-world fashion and all-around weird persona; let's not forget her song, which became a gay anthem: Born This Way.
When she starred in A Star Is Born and got nominated as best actress, her fanbase went crazy but was collectively disappointed when Olivia Colman won the award for her role in the 2018 black comedy period piece The Favourite.
Three years later, Lady Gaga has blessed her fans with another film with her in the lead role. As expected, her fans and critics have included her in their predictions for an Oscar nomination and win. But, it might be a long shot since the other actresses who are on the predictions list for the same award are as follows:
Kristen Stewart for Spencer
Jessica Chastain for The Eyes of Tammy Faye
Sandra Bullock for The Unforgivable
Cate Blanchett for Nightmare Alley
Penelope Cruz for Parallel Mothers
Nicole Kidman for Being the Ricardos
Jennifer Hudson for Respect
Jennifer Laurence for Don't Look Up
Olivia Colman for The Lost Daughter
These actresses who critics predict will be up for a nomination in the Oscars' best actress category have either won or been nominated before, except for Kristen Stewart. And yes, Olivia Colman is also on that list. Will history repeat itself and have fans see Lady Gaga lose the Oscars to Olivia Colman again? Or will Lady Gaga win this time? Fans can start praying for it to happen: in the name of the father, son, and House of Gucci.