Remodeling the kitchen and bathrooms can yield up to 83% returns.
Curb appeal improvements such as landscaping, fresh paint, amenity installation, and visible security measures can significantly increase the value of a property.
Professional staging services can help emphasize the best aspects of a property while increasing its sale price by 1-10%.
Upgrading old water pipes and installing water filtration systems can enhance the home's water system while providing potential buyers peace of mind.
Real estate can be incredibly lucrative, but only if you make the right improvements to your property. Whether you're a seasoned investor or just starting, understanding the importance of enhancing your property's value is critical to success. Making intelligent investments into renovations and upgrades will pay off in spades, significantly increasing the worth of your asset.
According to a National Association of Realtors report, improving your home can yield up to 83% returns. Some of the most popular home remodeling projects can add a few extra percentage points to the final sale price. Moreover, minor cosmetic updates can noticeably impact a prospective buyer's impression.
Making suitable investments into improving your property is essential for reaping maximum returns in real estate. With careful consideration and planning, savvy investors can easily see their dreams become a reality by maximizing their property's potential value. Here are a few changes you can make.
Kitchen and Bathroom Remodels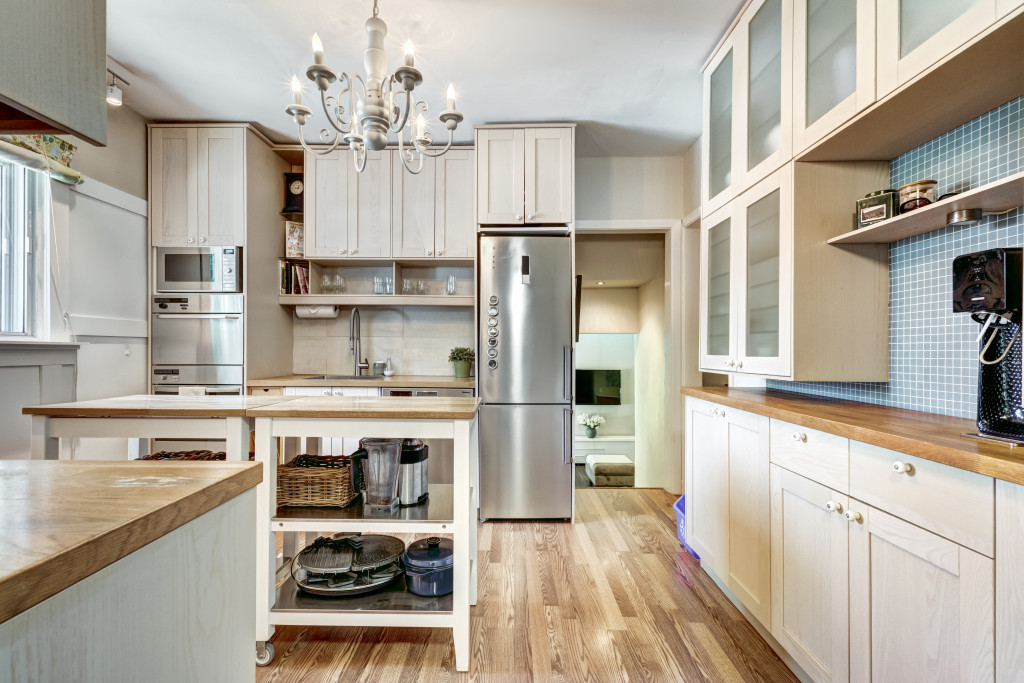 Remodeling the kitchen and bathrooms can tremendously impact the overall value of the real estate. Not only do these updates give potential buyers more appealing features, but they also boost the sale price by a substantial amount.
HomeAdvisor says kitchen remodels net an ROI of anywhere between 80-120%. Moreover, the National Association of Realtors report indicates that updating a kitchen can add up to 5% to a home's final sale price. For bathroom remodels, homeowners can expect to see returns over 77% and up to 8% in added value at closing.
These improvements don't require significant investments; minor cosmetic changes or upgrades like new paint and tile can dramatically change how buyers perceive your property. Investing in energy-efficient appliances and making eco-friendly adjustments will make your property more attractive and future-proof, further increasing its worth. As an investor, you should always stay abreast of home improvement trends to maximize your investment.
Furthermore, hiring experienced contractors or designers who specialize in renovating homes with the highest ROI is critical for seeing maximum returns on your renovations. Working with industry professionals will help you make intelligent decisions when investing in improving your real estate asset.
Curb Appeal Improvements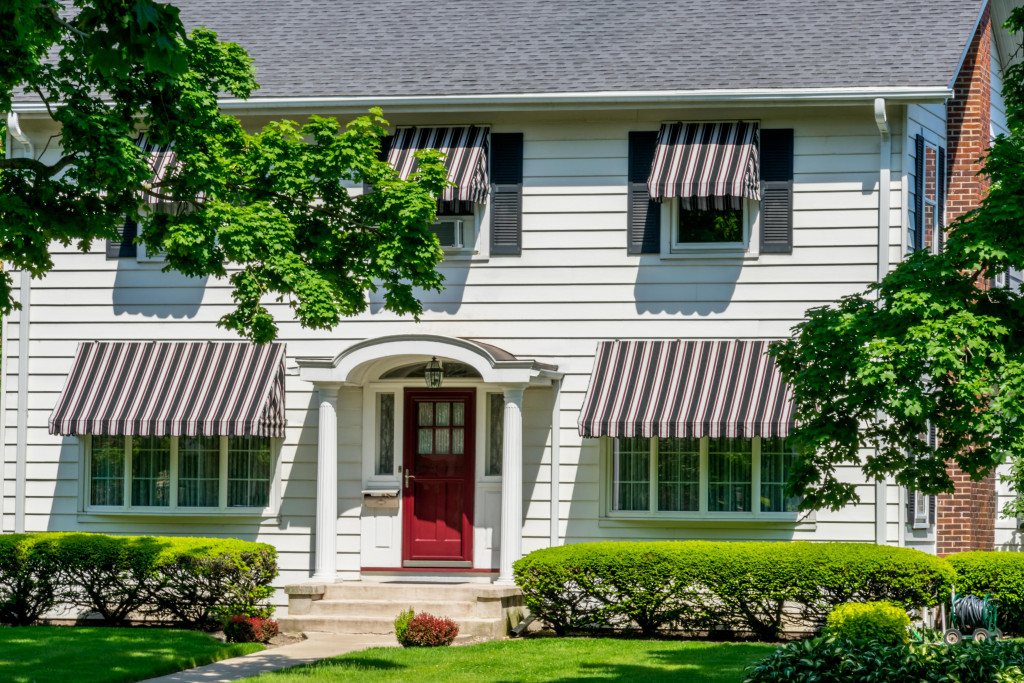 First impressions are everything in real estate. A prospective buyer is likely to form an opinion upon first sight, and it's up to you to give them a great one. Enhancing curb appeal can be accomplished relatively inexpensively, including the following details:
Landscaping
Keeping up with garden maintenance or adding greenery to your outdoor space will add charm and character, increasing the value of your property.>writ
A Fresh Coat of Paint
Giving a facelift to the front entrance with a fresh coat of paint can make it appear brand new and give prospective buyers an outstanding first impression.
Amenity Installation
Providing homebuyers with desirable amenities like a swimming pool or patio can add immense value to the property. A bonus is that you and your family can enjoy these features.
Visible Security Measures
A fence, alarm system, or security cameras can add peace of mind to potential buyers. A few visible safety features can simultaneously increase the property's value.
Professional Staging
When it comes to selling real estate, presentation is everything. Professional staging has become an increasingly popular way for sellers to make their property stand out. Staging a home entails filling the space with furniture and decor that will bode well with prospective buyers. It can help emphasize the best aspects of a property while simultaneously assisting buyers in imagining themselves in the space.
According to National Association of Realtors statistics, almost half (49%) of buyers' agents believe home staging affects how potential buyers view a home; 38% say it helps them visualize the property as their own. Meanwhile, 83% of sellers' agents also claim that staging helps boost the final sale prices for listings by 1-10%.
Investing in professional staging services is an effective way of achieving maximum returns on your real estate asset. Working with experienced designers and decorators can transform any property into a luxurious place that buyers cannot resist. Professional staging companies often employ 3D technology to provide virtual tours and floor plans of the property, making it much easier for potential buyers to envision their future lives in these spaces.
Plumbing System Improvements
Homebuyers want peace of mind when purchasing a property, and plumbing is one variable they often consider. Investing in water softener services to make water quality more palatable and employing water filtration systems can add extra value to your real estate asset while protecting your family's health. Furthermore, upgrading old water pipes and installing water-conserving fixtures can enhance your home's water system while reducing water bills.
Hiring a residential plumber will ensure your water system is up to code, reliable, and energy-efficient. A quality water system can decide whether buyers select your property, so making sure your water pipes are in good condition essential.
Final Thoughts
Savvy investors can see excellent returns on their investments by taking the time to make these strategic improvements. With careful consideration and skillful planning, real estate can be an incredibly lucrative asset for any investor looking to maximize their profits. Properly upgrading a property presents an opportunity for sellers to reap maximum value from their investment, so consider implementing these changes next time you want to improve your real estate asset!