A homeowner might feel disappointed when finding out their home's selling price because they could have expected a higher return on their investment. According to the National Association of Realtors, existing-home sales fell 3.2% in December 2019, and the median selling price was $272,000 – a 2.8% decrease from the previous year. This shows that homeowners are not getting as much for their homes as they would expect, leaving them feeling underwhelmed and unfulfilled with their return.
The issue isn't just limited to one specific area either. Homes in many parts of the country show similar trends, meaning that a homeowner can experience this disappointment no matter where they live. A report from Zillow found that 48 out of 50 large metropolitan areas experienced an increase in home values between 2018 and 2019, but only 16 had a median sale value increase of greater than 5%. Furthermore, 17 of those 50 saw declines in initial list prices and final sale values during this period.
If you plan to sell your property, you might want to boost the prices before listing it. Doing so could mean the difference between a lowball offer and a successful sale. However, home staging can be challenging, and there are many things to consider before you jump into the process.
Declutter and Organize
Decluttering and organizing household items can have a massive impact on the success of a home sale. Clutter has been proven to harm a potential buyer's ability to focus, meaning it can take away from their overall perception of the house. Buyers are looking for neat space and symmetry, so homeowners need to ensure that their area is free from unnecessary items.
Organizing can also help buyers distinguish between rooms and identify features more quickly. When everything is put away in an orderly fashion, potential buyers can easily envision how they would use that space and what kind of life they could have in the house. A well-organized home also makes it easier for buyers to understand the place's layout, which can be particularly beneficial for those who plan to rent or resell the property at some point in the future.
Organizing household items should not be limited to just one room either; homeowners should look at every aspect of their home and make sure that everything is organized effectively. This includes cabinets and drawers, closets, bookshelves, counters, walls, floors, bathrooms, and bedrooms. Managing these areas will help show potential buyers that your home was cared for properly and give them peace of mind when purchasing your property.
Investing in Good Furniture
Investing in good furniture can make a huge difference in selling your property. Quality pieces that align with current trends will create an inviting atmosphere for potential buyers and help them envision themselves living there. This is especially true if you plan on renting out the property, as renters tend to be more choosy about the furniture style they would like to use.
It's essential to remember that buying new furniture can be pricey, so it might not always be feasible for everyone. However, if you can obtain some quality pieces at a discounted rate, it could be worth investing in them as they will help boost the overall value of your home and lead to a successful sale or rental agreement. Additionally, affordable furniture stores often have sales or clearance sections where you can find great deals.
Improve Curb Appeal
Curb appeal is essential for attracting potential buyers to your property. It doesn't matter how nice the interior of your home may be. If the outside looks dull and uninviting, it could turn off potential buyers. Improving curb appeal can involve anything from adding a fresh coat of paint to power washing the front porch or driveway. If you have a garden or lawn, ensure they are well-tended and free from weeds.
It's also beneficial to add features such as landscape lighting, street lamps, or accent pieces that match the overall design of your house. Additionally, keeping up with regular maintenance tasks like trimming bushes or trees will go a long way in making sure that everything looks tidy for potential buyers.
Get Professional Home Inspection Services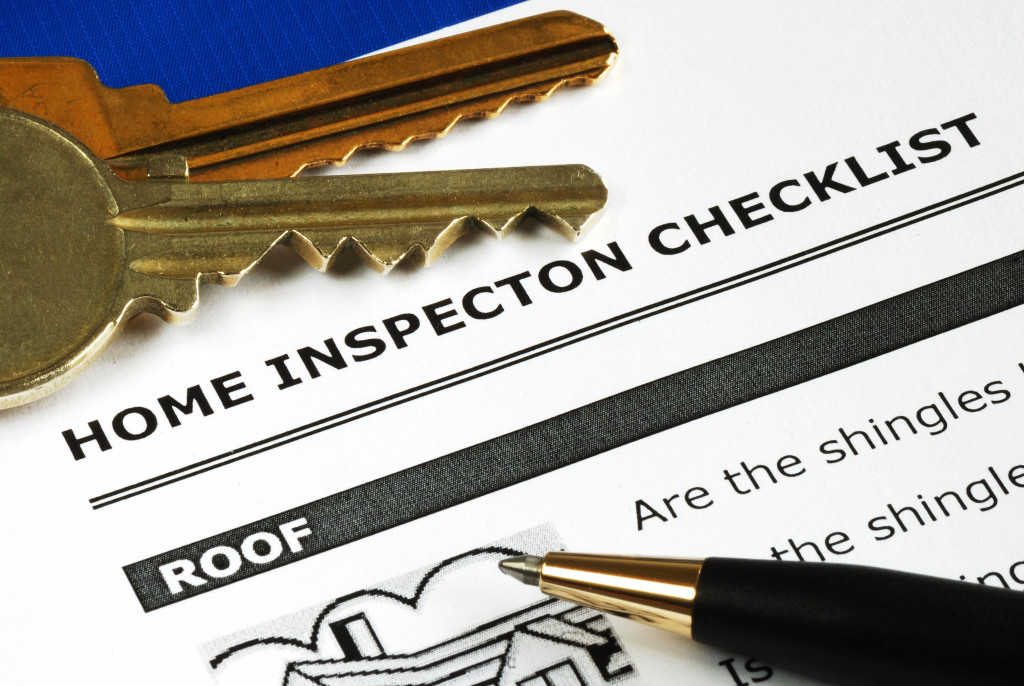 Finally, investing in professional home inspection services is wise before listing your property. A thorough home inspection checklist can help identify potential issues that might have gone unnoticed and will allow you to address them before putting the house on the market.
Inspections also help give buyers peace of mind when making their purchase decision as they know any problems were identified and addressed before the sale. Lastly, an inspection report will show buyers that you take pride in your property, which could lead to increased interest from those looking for a well-maintained home.
Final Thoughts
Selling your property can be long and daunting, but focusing on the above tips can make it easier. Investing in quality furniture, organizing household items, improving curb appeal, and getting professional home inspection services are just some considerations to consider when selling or renting out your property. By following these tips, you'll be well on your way to success!