Whether it's a wedding party or a corporate gathering, event production and management has been one of the most sought-after services by many. It can vary from décor and venue styling, entertainment, conferencing, theming, and many more. Providers of these services are known for being skilled in both the creative and technical aspects of an event. They can find new ways to make the event inspiring, entertaining, and memorable for all guests.
If you're someone who's planning to organize an event, may it be a simple cocktail party or a grand product launch, event companies are the ones to call. Businesses in this industry though, offer different event services depending on their specialty. To give you an idea, here are a few of the most common event services to expect.
1. Event management and coordination
From the logistical, creative, and technical implementation, event companies can do it efficiently. Typically, these event managers start by determining the exact audience based on the event. Is it a sit-down gala dinner party? A trade show? A product launch? After that, they will come up organize the party setup that's still within your budget.
This type of businesses can basically help you with the planning and administrative tasks, making sure the party is executed properly. They can communicate with other third-party vendors, arrange equipment rentals, and even help you identify potential problems and prevent them from occurring.
2. Special event or entertainment
Having various kinds of entertainment in an event is key to making it memorable for all the attendees. Luckily, there are tons of companies out there that offer such services. You can hire performances ranging from professional bar services, DJs, and live bands, interactive entertainment such as social photo booths, escape rooms, and karaoke, or tech services like virtual or augmented reality. Depending on the event, booking these special even additions can build more interest around the event, reinforce brand values, and give guests more reason to have fun.
3. Food and beverage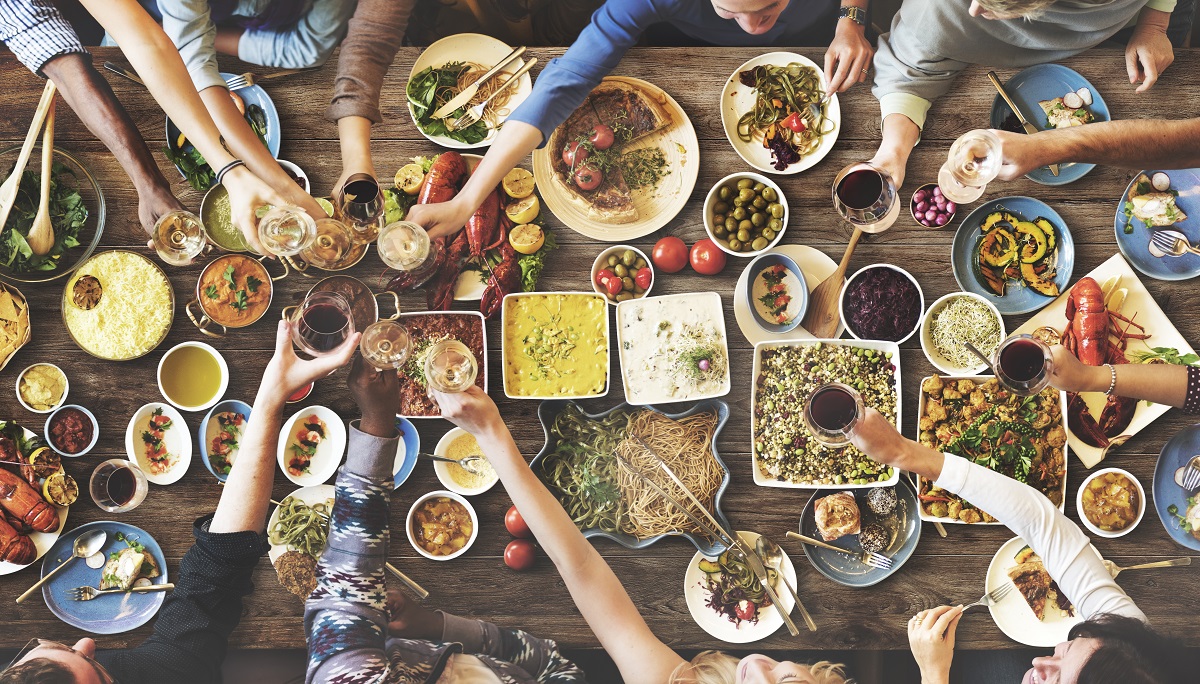 There are quite a few event companies that offer their own catering services, but a lot of them can help you with food and beverage handling. From setting a budget to selecting the right menu, event companies can arrange and work with a good caterer. They will ensure that your guests' special dietary-requirements will be considered before approving the menu. They are also about making environmentally sound decisions by reducing food waste and planning where the leftovers can be given.
4. Audio-visual
Do you need wide-format projects or television screens for your conference or product launch? Event production companies have it covered as well. They can deliver, setup, and operate the audio-visual systems for you, freeing you from a complex and tedious task once again. Such professional teams can also make adjustments to the environment's acoustics, if necessary. Apart from ensuring that every piece of tech works, event production companies are there to ensure the equipment is safe to use. Video and audio systems are typically dangerous and heavy so having experts is ideal.
5. Staging and set design
Planning the venue's theme or design is another critical part of event planning. Whether you're having a business conference or a charity fundraising event, it should be functionally and aesthetically staged. Many event production companies already have access to props and décor that you might need to create a unique setup.
They can also help you find rentals within your budget and work with you throughout the staging process, from the designing and building phase to full event management. With their help, you won't have to worry about things like lighting installation, seating solutions, stage access, crowd flows, and performers' requirements.
6. Emergency response
A good event management company won't forget about emergency response planning. They can give you advice on how you and the staff can prepare for any potential emergency and what protocols can follow. Some event managers can also help you create a dedicated emergency response team that can quickly attend to nature-cased, human-caused, or medical emergencies. Other factors that might be considered include participants' response, lockdown procedures, evacuation plans, forms of crisis communication, alternative venue options, as well as the local support services' response time.
These are just some of the many services that event management businesses offer. But while these services are very appealing, it's important to be meticulous in choosing the right provider you'll work with. Research about their experience and check their references before making a decision. This will further assure that no major problems will be encountered during the event. You don't want that.