There's no denying that Europe has some of the best places in the world. In fact, Europe alone accounts for over 25 percent of the top 100 destinations in the world, as released by TIME. Think of its robust economy, accessibility, vibrant cities, natural beauty, diverse culture, and tourist attractions. For this reason, it's best to have some luxury breaks in some of the best cities on this continent. However, if you're affluent enough, it's a good idea to invest in a real estate property in one of these places.
Fret not, as we've rounded up eight top cities in Europe that are best for investing in luxury properties. Keep on reading to find out.
1. Monaco
Did you know that Monaco isn't only just a city but a country with a diminutive size? In fact, it is the second smallest country in the world, next to the Vatican. Known as the billionaire's playground, it is famous for its casinos and prestigious events such as the Monaco Yacht Show and the Monaco Grand Prix. This sovereign city-state on the French Riviera is perfect for luxury real estate properties. If you're looking to buy a property in Monaco, you can never go wrong.
2. Hamburg
Hamburg is said to be the favorite city in Germany. As a major port city in northern Germany, it consists of large parkland areas and is crossed by several canals. This city deserves a place on the list of luxury destinations in Europe. It is also, for this reason, you should consider buying a luxury property in this city.
3. Prague
Prague is the capital city of the Czech Republic. Known as the City of a Hundred Spires, it is famous for its Old Town Square. It is also notable for its baroque statues, Gothic churches, and the medieval Astronomical Clock. But same with Hamburg, it is also a favorite luxury destination in Europe. This makes Prague a top European city for investing in luxury properties.
4. Reykjavik
Reykjavik is the largest city and the capital city of Iceland. It is known for its National and Saga museums which are linked to its Viking history. While its infrastructure is relatively simple, you can find various luxury houses and apartments in the city. Hence, if you're looking to purchase a luxury property, the city of Reykjavik can be your best bet.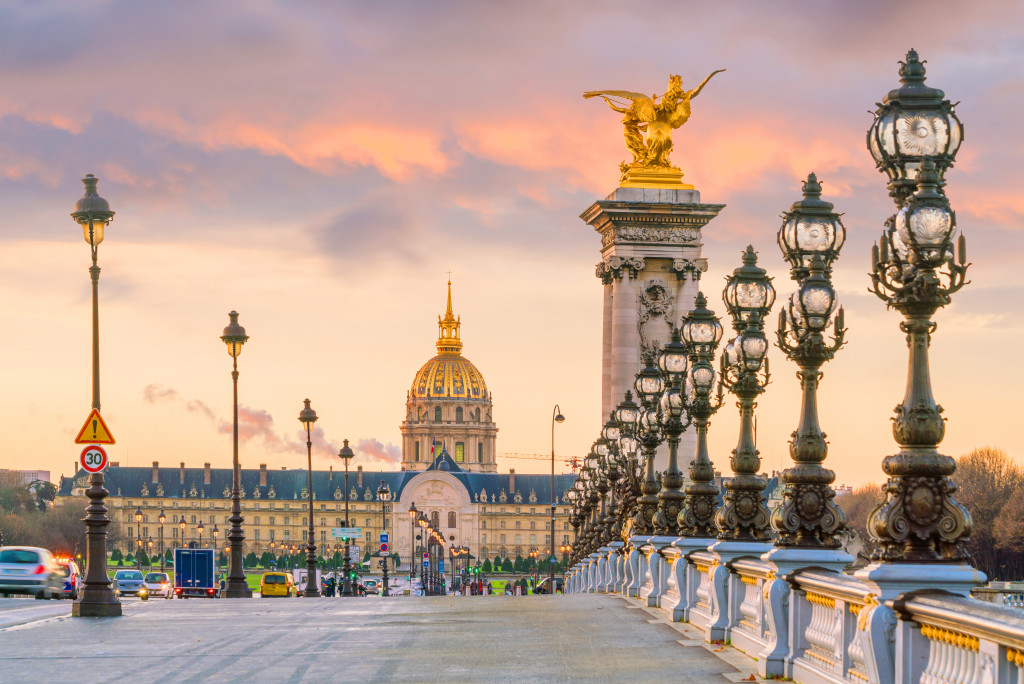 5. Budapest
Budapest is the capital city of Hungary known for its relaxed vibe and chill ambiance. It is famous for its vast boulevards, amazing architecture, thermal baths, evolving cuisines, night scenes, and its various UNESCO World Heritage sites like the Castle Quarter. As far as real estate properties are concerned, the city has a wide selection of properties to choose from. Luxury homes, villas, and even apartments can be found in the heart of the city.
6. Florence
Florence is the capital of the Tuscany region in Italy. It is home to a wide array of Renaissance art and architecture masterpieces. Some of its iconic sights include the Duomo cathedral, Galleria dell'Accademia, and Uffizi Gallery. The city consists of luxury Italian real estate to choose from. In the past, luxury properties in Italy were strictly confined to their sizes. Today, they are based on their usable floor areas and other factors, whether houses, villas, or castles.
7. Lucerne
Lucerne is said to be the most charming city in Switzerland. It has a compact size sitting in the midst of snowcapped mountains on Lake Lucerne with its picturesque views. This makes it appealing and ideal for a city break. Apart from its stunning location, it is also known for its medieval architecture. If you are looking for luxury properties with an amazing lake view, this city can be your best choice.
8. Paris
The last on the list is, of course, Paris —the capital of France. As a famous European city, it is deemed a global hub for art, culture, and fashion. You can find amazing architecture, have fine dining, and enjoy luxury shopping in this city. Also, think of its classic sights such as the Eiffel Tower and Montmartre and not to mention the Louvre museum. On top of this is the fact that you can find luxury houses and apartments elsewhere in the city. Hence, investing in luxury real estate in Paris is a good investment.
Purchasing a real estate property in Europe is such a great idea. That way, you can have a second home on this continent, whether in Monaco, Prague, Florence, or Paris. Ultimately, this luxury property isn't only a vacation house away from home—it is a real estate investment!.